Last Friday I was in Lage Vuursche in the Netherlands to photograph the wedding of Mieke and Ruben.
Afgelopen vrijdag was ik in Lage Vuursche om het huwelijk van Mieke en Ruben te fotograferen.
Ze ontmoetten elkaar virtueel via MSN – iets dat zo ouderwets klinkt tegenwordig dat het laat zien hoe snel de tijd toch vliegt. Het was heel makkelijk  om te praten door middel van een chat waar je elkaar niet ziet  toch om ook in persoon met elkaar te spreken bleek best eng te zijn. Hij nodigde haar uit voor de bioscoop en ze weigerde omdat ze te verlegen was om een hele avond met hem doorbrengen. Dus nam haar zus het in haar handen en nodigde hem naar hun thuis uit met een aantal andere vrienden. Ze spraken de hele avond bijna geen woord, maar toen hij wegging gaf hij haar de eerste kus. Haar ouders stonden stiekem te kijken naar het nieuwe geluk en waren blij dat het nu uiteindelijk gelukt was in het "echte" leven.
Sindsdien waren Mieke en Ruben onafscheidelijk.
Hun trouwdag was prachtig met slechts een kleine groepje van familie en vrienden. Hun receptie, ceremonie, kerk, diner en feestavond vond plaats in Lage Vuursche. Lage Vuursche is een mooi dorp om te trouwen omdat alles dicht bij elkaar ligt zodat je snel van een naar de andere locatie kunt lopen.
Mieke schreef me een mooi citaat dat gewoon perfect past in deze blogpost en bij dit huwelijk:
[quote]The most beuatiful things in the world cannot be seen or even be touched, they must be felt with the heart"- Hellen Keller[/quote]
[show-some-love]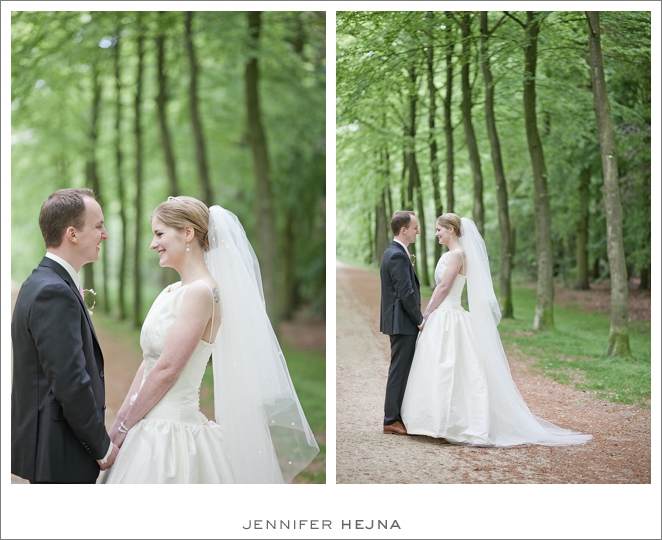 Voor vrienden en familie is hier de link naar de slideshow:Â  slideshow.